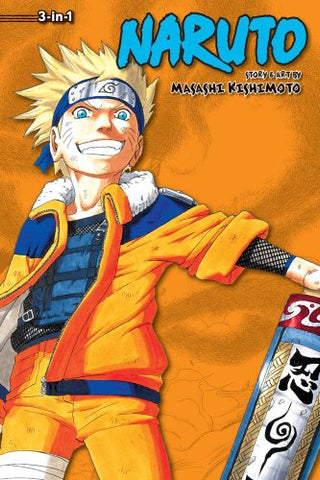 NARUTO 3-IN-1 EDITION 04
Containing volumes 10, 11 and 12 of Naruto!
With only a few matches left to be fought in the preliminaries to the third portion of the Chûnin Ninja Selection Exams, the bout between Gaara and Rock Lee begins. And in preparation for the finals, Naruto struggles to harness the power of the Nine-Tailed Fox chakra locked within him. Too bad his first opponent is considered a genius!