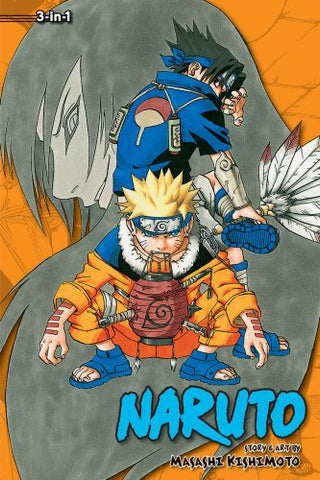 NARUTO 3-IN-1 EDITION 03
Containing volumes 7, 8 and 9 of

 

Naruto!

 
Naruto's world begins to change forever when his teammate Sasuke is infected by the sinister mark of Orochimaru, the rogue ninja. But there's no time for dwelling on what may someday come to pass as the Chunin Exams kick into high gear. Does Naruto have what it takes to become a journeyman ninja? And if not, can he really ever expect to save his friends or protect his village? This could be his last chance to find out!